Luxury Assisted Living in Green Bay​
The comforts of home with the customized care you need, in a memory supportive environment.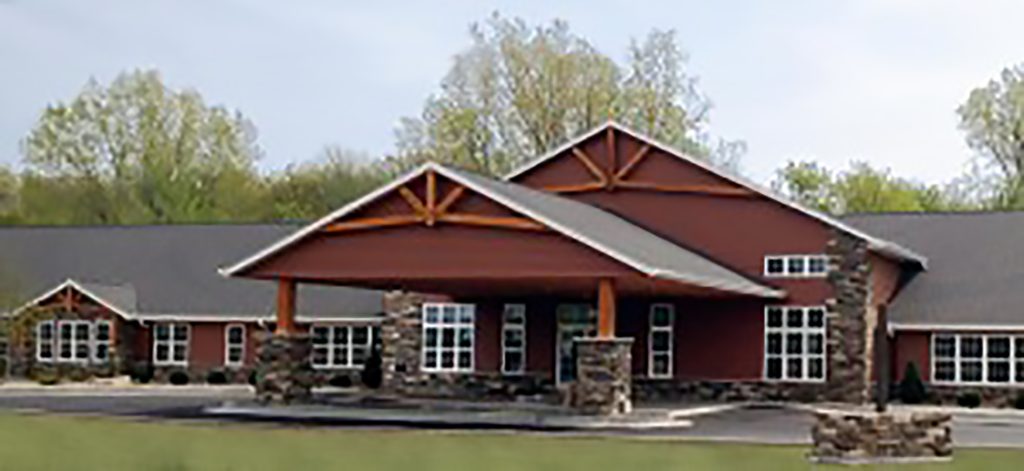 Luxurious, Lodge-Style Atmosphere with Specialized 24-Hour Care
When you arrive at Autumn's Promise, the first thing you will notice is the beauty of the surroundings. Our custom-built lodge-style building is located in a tranquil, wooded, neighborhood setting. The changing of the seasons can be enjoyed relaxing on the patio, gazing out our large windows or enjoying your coffee by the fireplace. We have crafted the perfect setting for you to enjoy your life and truly make Autumn's Promise your home.
Customized care plan based on your wishes, your normal schedule, and your likes and dislikes

Live your life to its fullest potential. We don't change your lifestyle, we enhance and enrich it. At Autumn's Promise, we make a commitment to support you in living your life with dignity and independence. This includes honoring your wishes and supporting your individual needs with privacy and comfort.
Your loved ones will also enjoy your new assisted living home. We will strive to build trusting, personal relationships with you and your family. We acknowledge the unique opportunity of being included in the process of helping seniors and their families make important and sensitive decisions. And, we are committed to providing an environment where families feel comfortable and informed about their loved one's daily lives.
Autumn's Promise Assisted Living places our highest priority in acknowledging and appreciating the Resident as an individual.
"It is truly obvious that all, and we do mean all, Autumn's Promise employees have one thing on their mind each day - That is to serve the REsidents in the best way they can. We will always revere your facility and your dedicated staff - SIMPLY THE BEST!"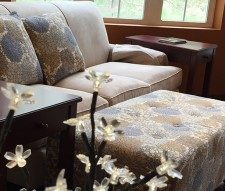 All private suites are spacious and meticulously maintained. We encourage you to bring your own furniture, decorate and make your apartment feel just like home. Each suite features a kitchenette, large windows and a generous, private bathroom with a walk-in shower.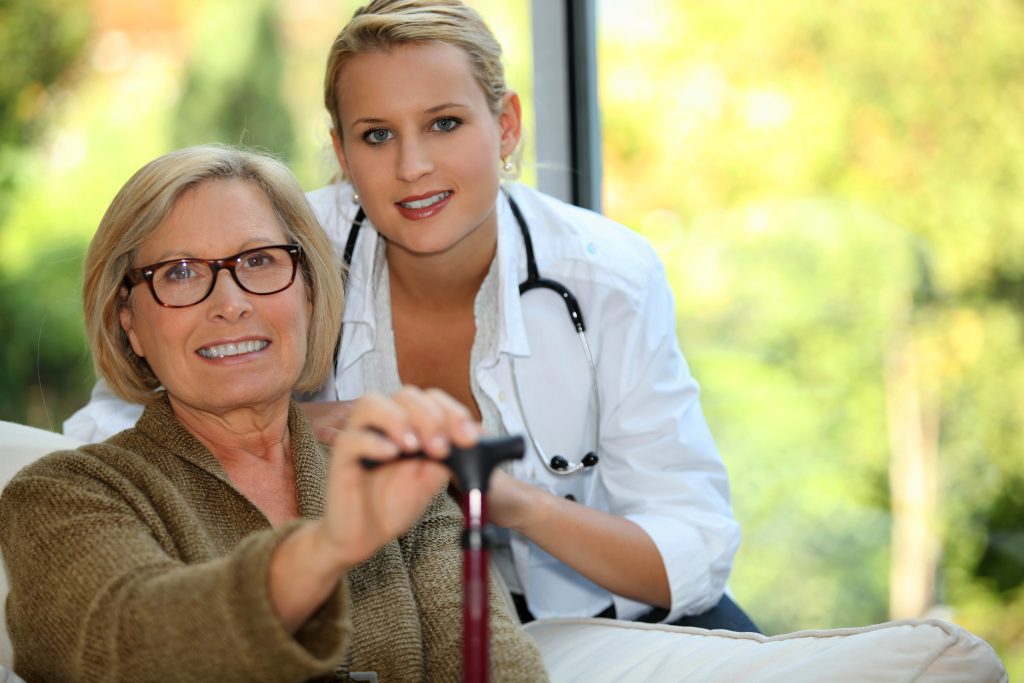 Full-time certified nursing staff will listen to your concerns, answer your questions and care for you. Your care plan will be customized to meet your changing needs, at whatever level of care you'll need, throughout life. We are progressive and conscientious in our commitment to excellence in care!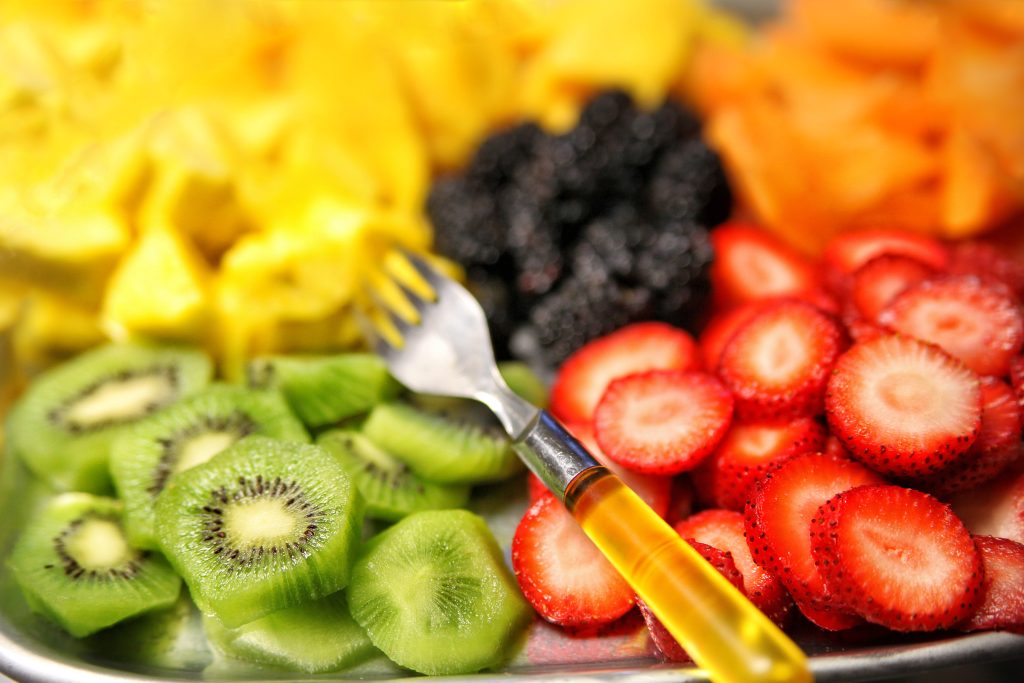 At Autumn's Promise, we don't have a cook…we have a Chef!
A chef is trained in exceptional food preparation. A chef thinks about presentation and delighting your palette. And most of all, a chef wants to know that you loved your meal. All of our menu items are freshly prepared, from scratch and served hot in our dining room.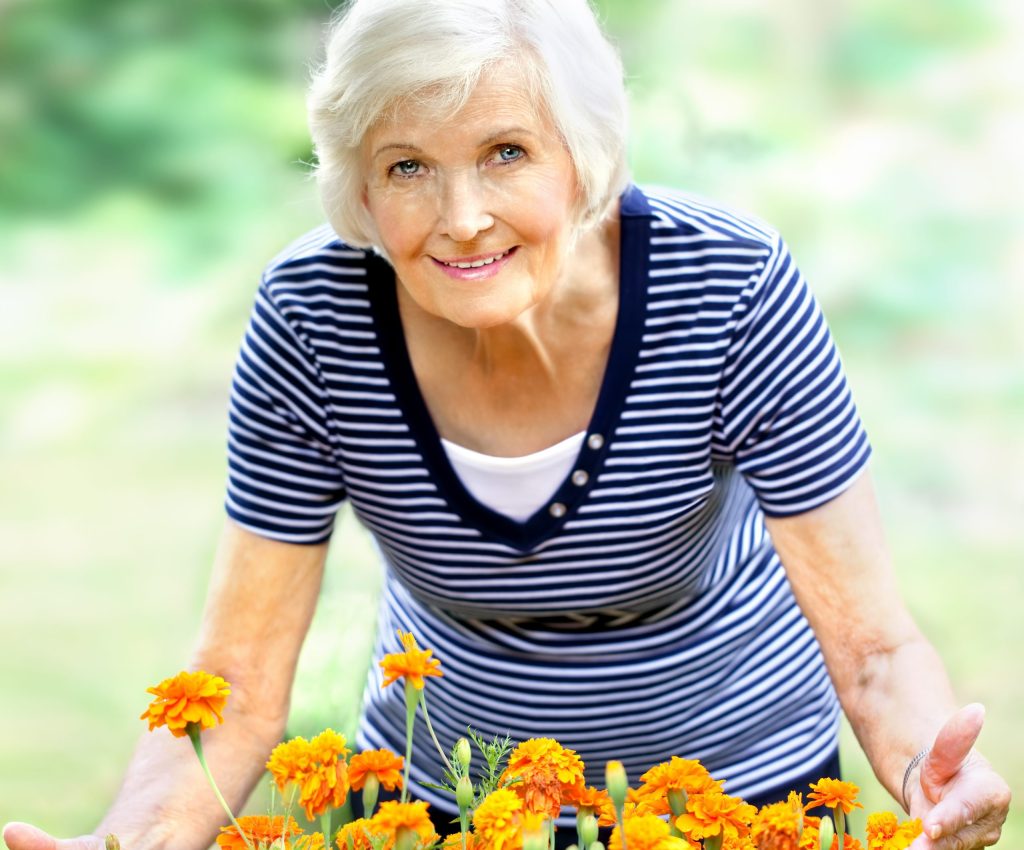 What does it mean to you to have fun? Our Activities Director wants to know what interests you. The monthly activity calendars are designed around the varied interests of our current Residents. The diversity of choices will provide ample opportunity to join in and socialize with your new friends.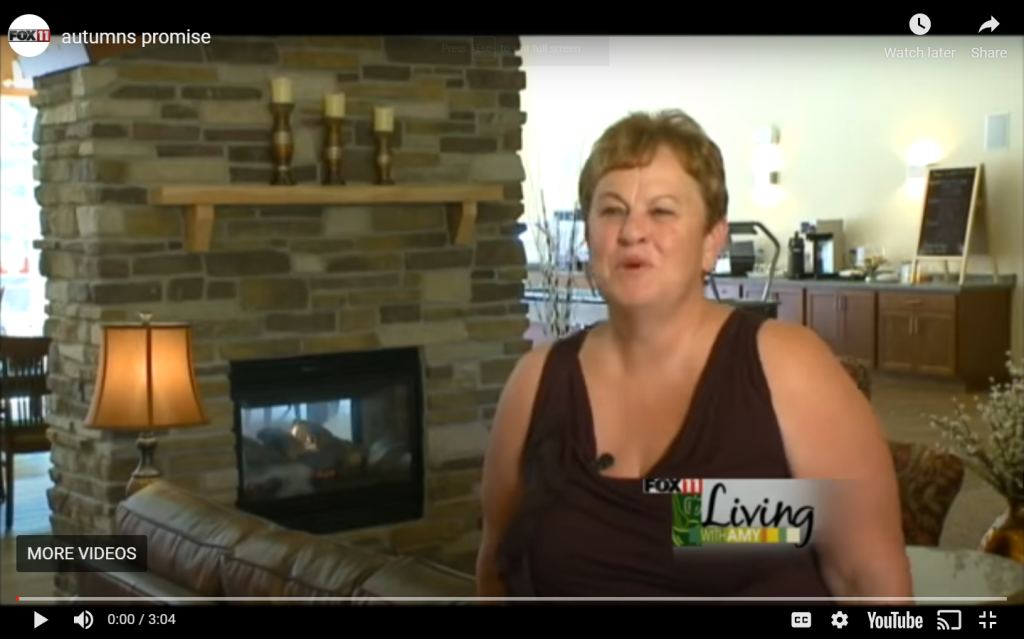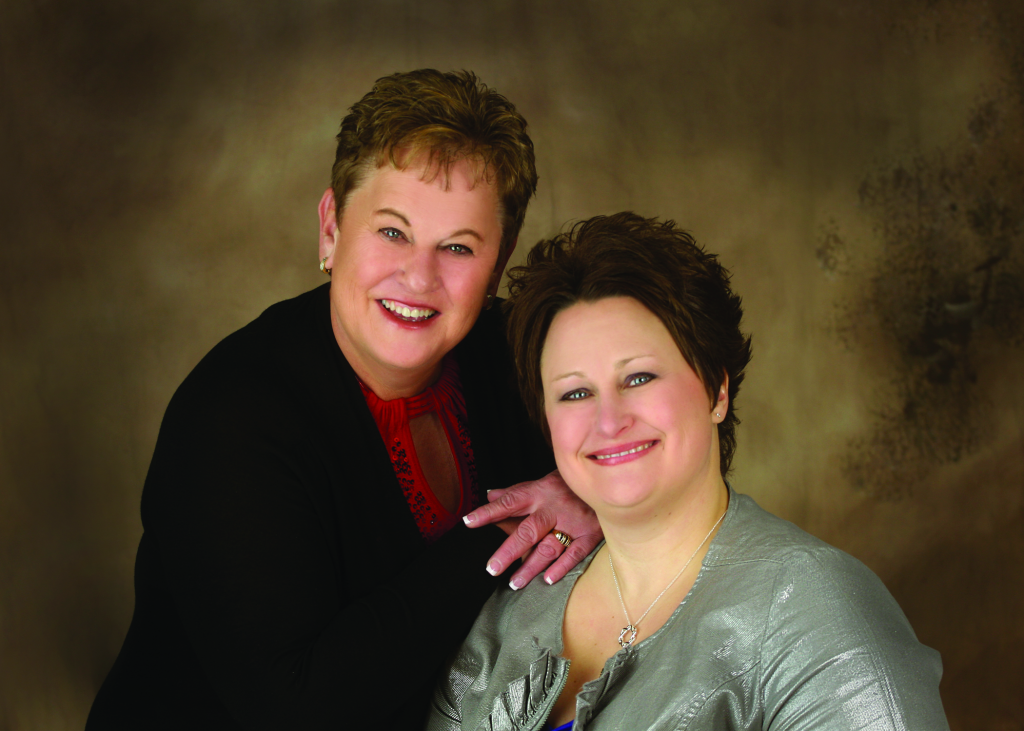 "WE ARE MAKING YOUR NEW HOME A PLACE YOU'LL LOVE, CHERISH AND TRULY ENJOY LIVING IN EVERY SINGLE DAY."
Luxurious, Lodge-Style Atmosphere with Specialized 24-Hour Care
Ginger Lutz and Nicole Silta are a mother/daughter team bringing their expertise to you and Autumn's Promise. Their compassion for people, love of fun, and enthusiastic outlook will make your home a truly wonderful place to be.
You'll be thrilled to know that Ginger Lutz, the "Mother" in the mother/daughter team who started Autumn's Promise, is now enjoying her retirement. Ginger remains the owner of Autumn's Promise and takes great pride in the continuation of the excellent care model that she has brought to the Green Bay area. With more than 40 years' experience in nursing as an LPN and 20 years of expertise in working with mature adults, Ginger is proud to of fer the promise of excellent care for your loved one.
Nicole Silta, the "Daughter" part of the Mother/Daughter team is the Administrator. Her hands on approach to Resident and family care is shown through her careful overseeing all care and communication at Autumn's Promise. Nicole's bachelor's degree and training as a dementia care specialist bring a strong foundation to Autumn's Promise. As a new Resident, you will transition to a lifestyle of support and assistance that allows you to remain as independent and immersed in joyful living as possible.
Ginger and Nicole will make sure that your every need is met along the way. We can't wait to meet you!
Autumn's Promise has a unique approach to memory care. You will not find a separate dementia wing in our building. We do not focus on disabilities but instead strive to engage individuals based on their strengths. We act as a community of individuals who bring varied interests and abilities to the whole. Our Dementia Specialist trains staff in a gentle and dignified approach to dementia and behavior care. Families are thankful for the opportunity to have their loved ones both supported and living their best life.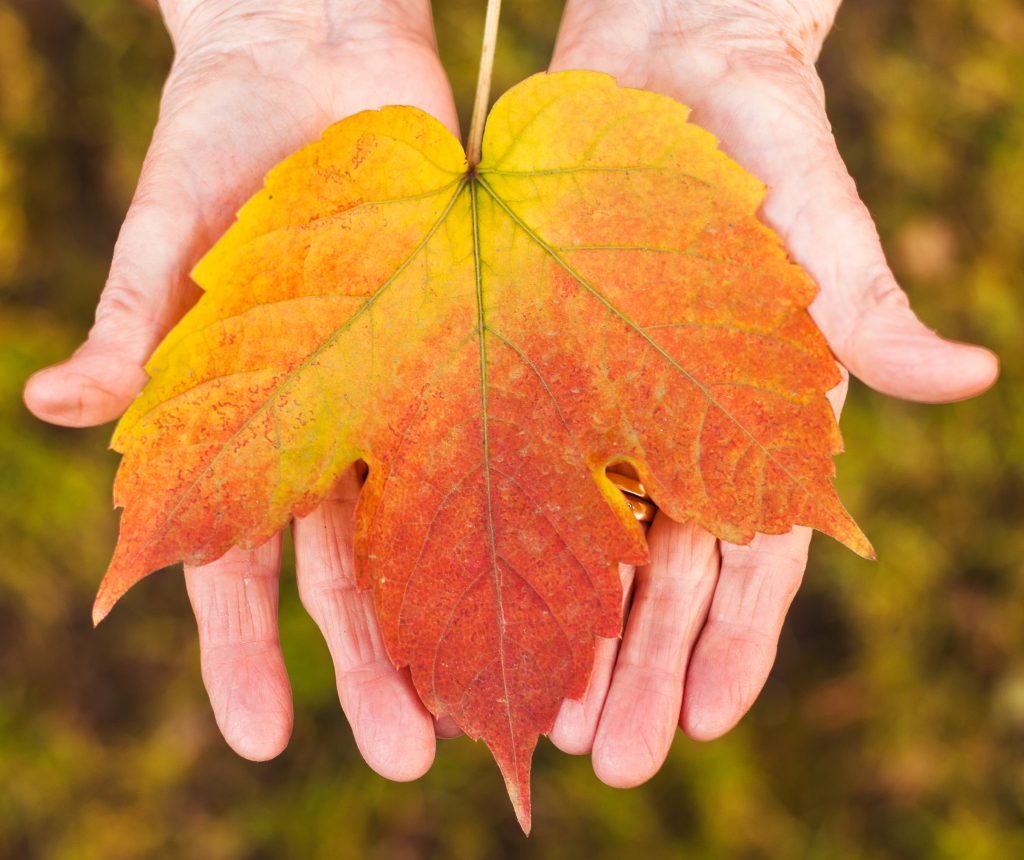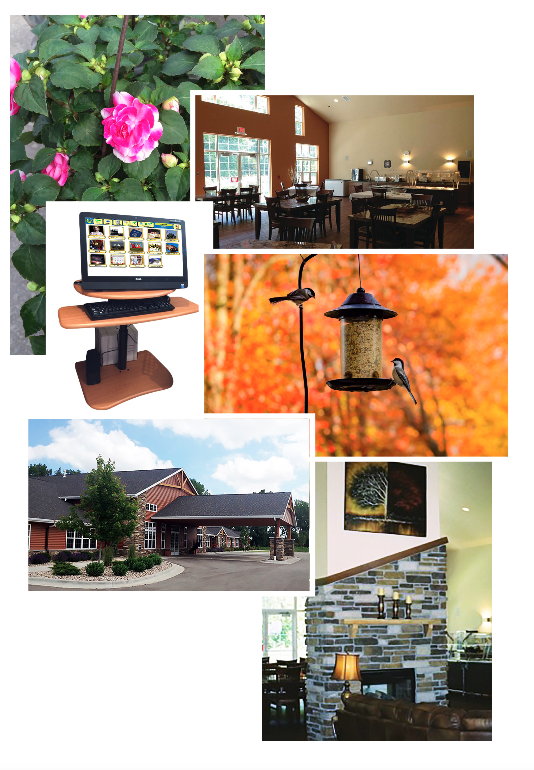 More Than Assisted Living: A Beautiful Home
When you visit Autumn's Promise, you will see that much thought has gone into every aspect of our location. Trees, birds, squirrels, and the lovely changes that each season brings can be experienced at your new home as you take in nature's serenity in a variety of ways.
The back patio gives a pleasant view into the charming woods. Marvel as trees show their first buds of spring, burst into summer foliage, and change into vibrant colors, followed by a quiet covering of fresh fallen snow.
The architecture is lodge style, perhaps bringing up memories of past vacations or times you dreamed of relaxing in the North woods.
A warm crackling fire in the two-way fireplace quickly takes the chill out of a brisk, cool day, while a uniquely designed waterfall glides down the dining room wall.
Catch a movie in Autumn's Promise's very own theatre…suggest a film you'd like to see.
Stay in contact with your friends and family with the wireless internet and use of computers. Have your hair done or enjoy a relaxing chair massage in our in-house spa and salon. And of course there's our comfortable activity room to be enjoyed by all. Inside and out, you'll love all that Autumn's Promise has to offer.
Amenities:
On-site Salon

Messaging pedicure chair

Wifi throughout

Chef prepared meals

It's Never 2 Late Senior Computer system

Scenic wooded surroundings

Lodge style architecture

Over sized suites with private baths

Theater room

Field stone fire place

Cable TV
Life Should Be Happy, Healthy and Delicious!
You can not enter Autumn's Promise without being entranced by the mouth watering aroma of delicious preparation.
At Autumn's Promise, we don't have a cook…we have a chef! A chef is trained in exceptional food preparation. A chef thinks about the presentation and delighting your palette. And most of all, a chef wants to know that you loved your meal. Added to the care in preparation, our food is always served hot and fresh!
Breakfasts are served until 10am, so there's no need to set the alarm just to make sure you don't miss breakfast! Our three course lunch begins with a fresh garden salad, followed by your exquisitely prepared main course and ending with a decadent dessert. The evening meals are filled with a variety of homemade soups, lighter fare and always followed by another freshly baked dessert. Our coffee, specially chosen for its rich flavor, is served hot 24 hours a day.
We can accommodate many types of dietary requirements and preferences, such as: vegetarian, gluten free, diabetic, low sodium.
• All dietary requirements met
• Individual refrigerators in each unit, for treats in your own suite
• Kitchen availability if you would like to do some cooking or baking
• Special meals for holidays and commemorations
Bon Appetit…it's one fantastic meal after another at Autumn's Promise!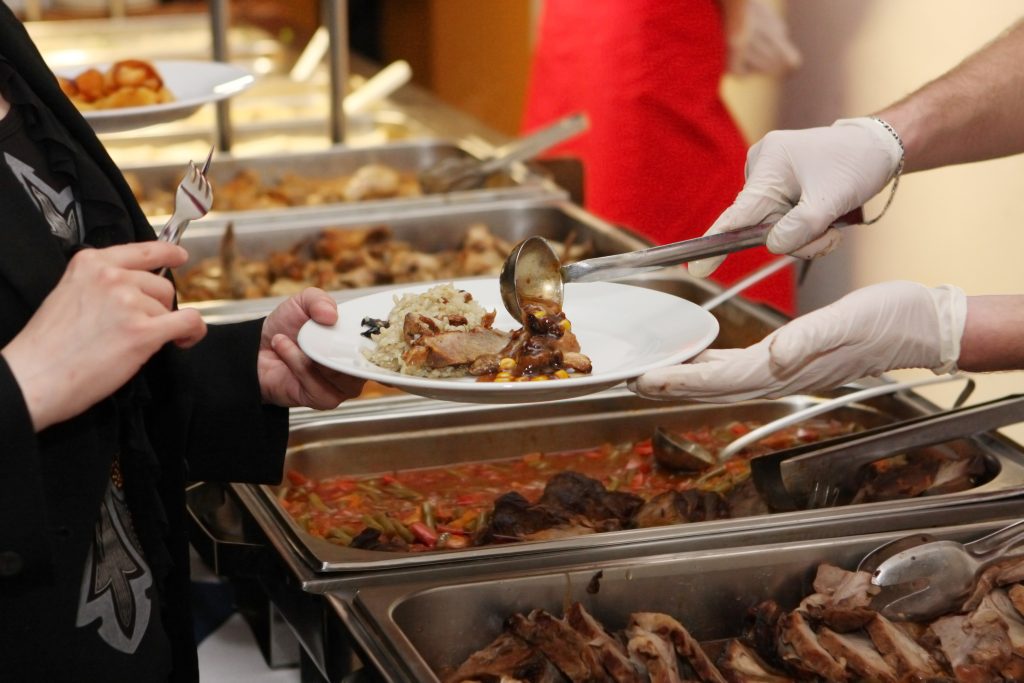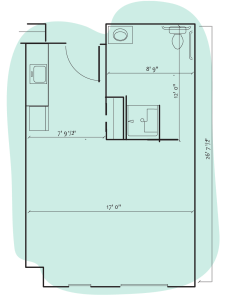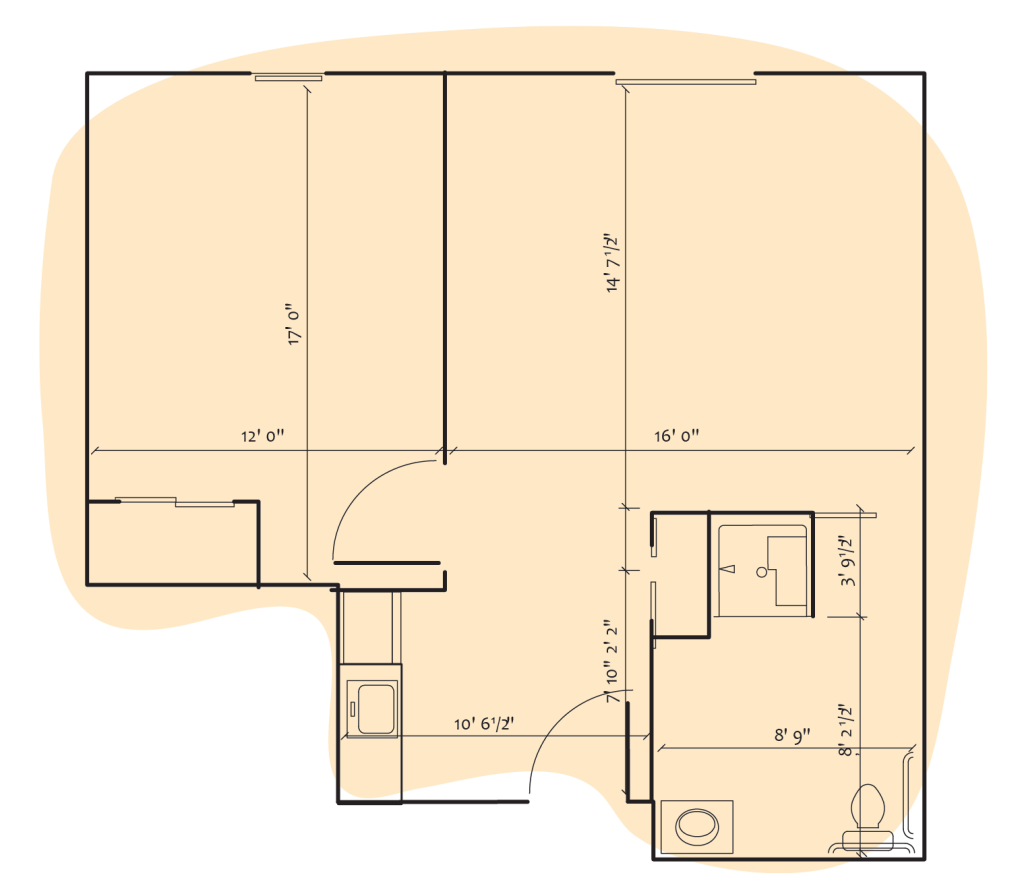 APARTMENT SUITE WITH SEPARATE BEDROOM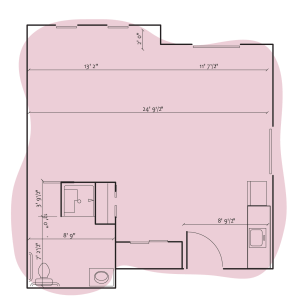 EXTRA LARGE SUITE FOR SINGLES OR COUPLES
Although nothing will compare with seeing an Autumn's Promise private suite in person, here's an overview of all that awaits you in this one-of-a-kind new home. The room plans above can help you choose the size and layout that's right for you.
Each private suite features:
All private suites
Kitchenette with refrigerator and microwave
In room safe
Ample storage
Over-sized, wheelchair height windows
Spacious private bathroom with walk in showers
Neutral color pallets to support your personal design preferences
You will be pleased with Autumn's Promise all-inclusive pricing structure. Your monthly fees remain the same regardless of your personal level-of-care. You know what your charges will be every month, with no surprises.
Fees include:
• Personal suite
• All levels of personal care
• Housekeeping & maintenance
• Laundry service
• All meals & snacks
• Cable television
• All activities
• Medication administration
• Continuous personalized care planning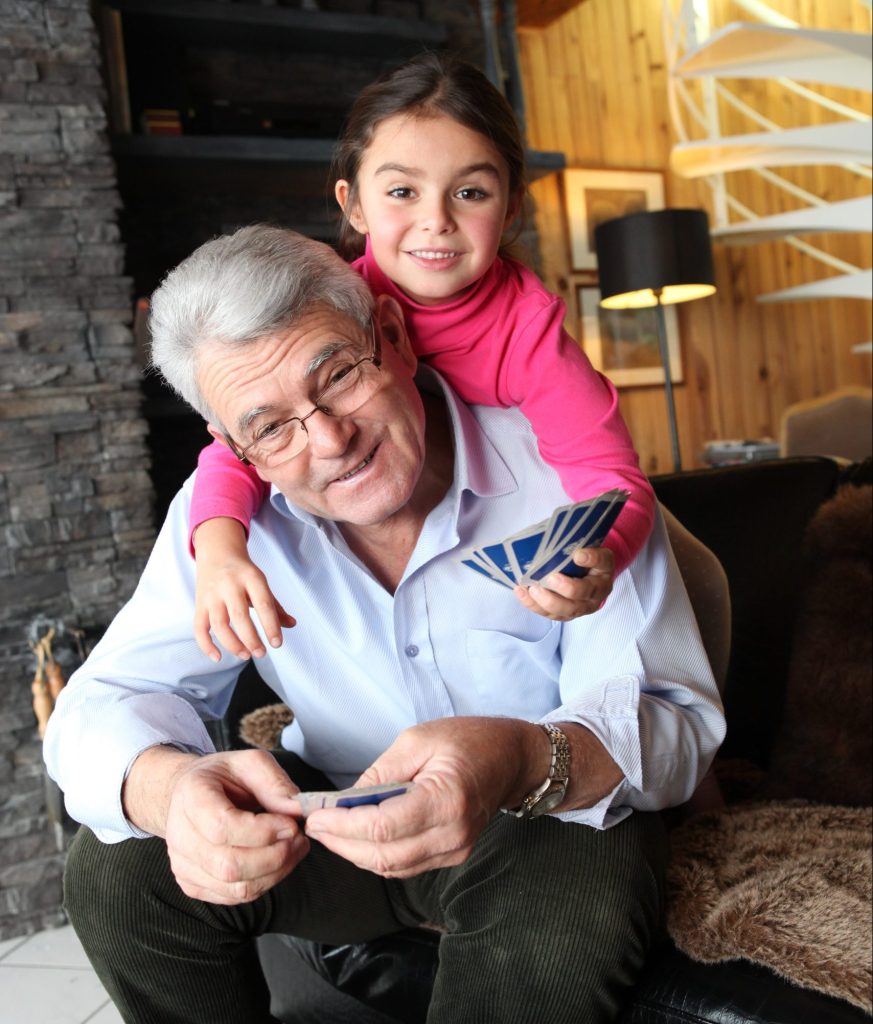 "It is truly obvious that all, and we do mean all, Autumn's Promise employees have one thing on their mind each day - That is to serve the REsidents in the best way they can. We will always revere your facility and your dedicated staff - SIMPLY THE BEST!!"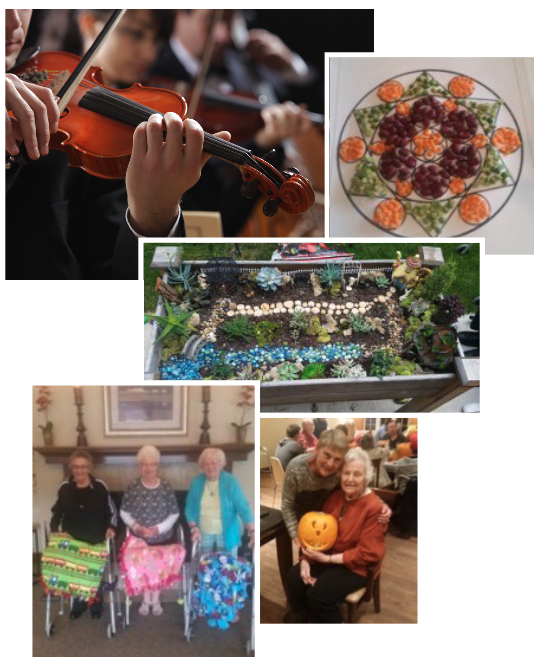 Our Holistic Wellness Philosophy
Our wellness philosophy centers around the seven areas of wellness: emotional, physical, intellectual, social, environmental, occupational and spiritual. The Autumn's Promise activity and wellness program is specially designed to meet your interests and abilities. Every activity will be accompanied by the opportunity to socialize with new and old friends.
We offer a wide variety of activities that you can enjoy at Autumn's Promise.
Emotional: Reminisce Discussions, Zoom with a family member or friend, Philanthropic projects
Physical: Chair yoga, kickball, putting contests, stretch and strength Intellectual: Book Club, Cultural studies, Brain exercise, Daily news Social: Happy hour, Card games, Bingo, karaoke

Environmental: Gardening, up-cycling craf ts, bird watching Occupational: Crafting, baking, journaling
Spiritual: Catholic and Protestant Church service, devotions and hymn sings
Use our state-of-the-art technology system, "iN2L" (It's Never Too Late), which has engaging, interactive choices for activities via a touch-screen monitor. Join in a group activity using the projector and screen, where everyone can enjoy the fun of the internet.
Check out IN2L for yourself at https://in2l.com/
Your Team at Autumn's Promise.
All the comforts you want in your new home are available to you with the help of our friendly, caring Autumn's Promise team…all trained in the Autumn's Promise philosophy to meet your needs as a whole.
Registered Nurse
Certified Dementia Specialist
Available Hospice Care
Activity Director
Autumn's Promise Chef
Personal Care & Salon Staff

Housekeeping and Assistance Staf f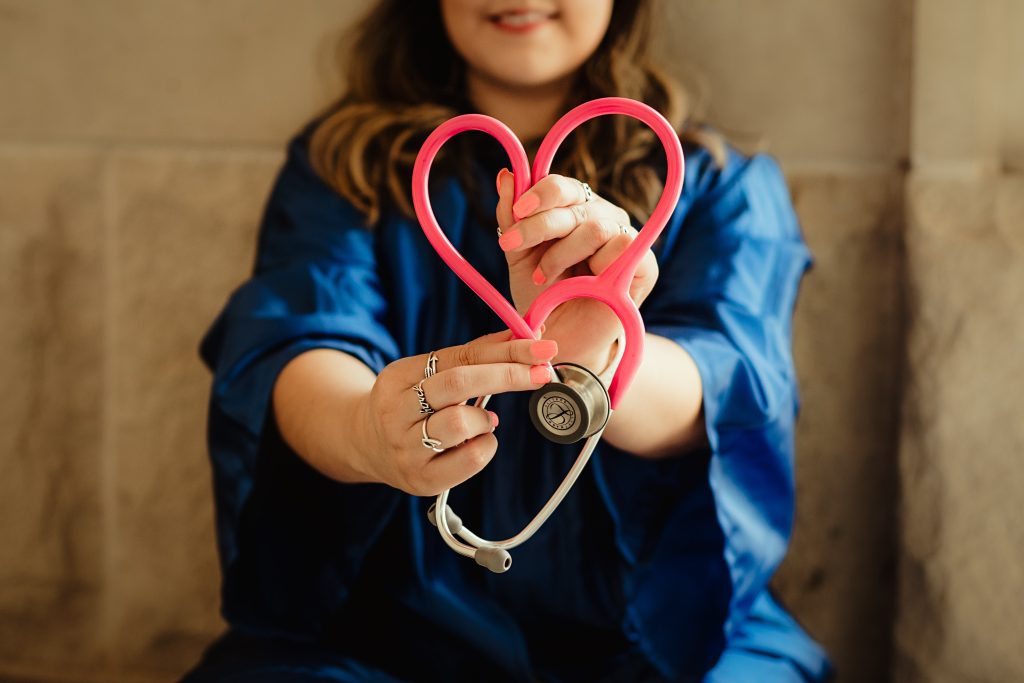 Your Team at Autumn's Promise.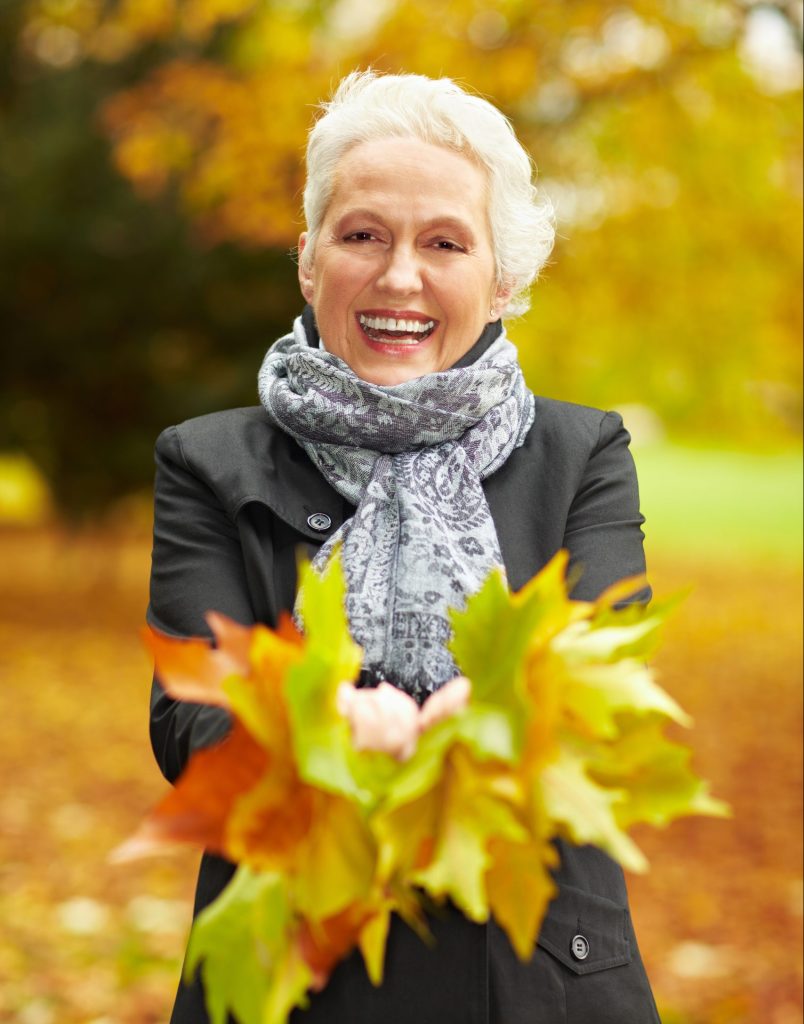 Our Holistic Wellness Philosophy